The characteristic of project Kunming Iron and Steel Nujiang Cement Mine 2.6km long-distance deep trough belt conveyor :
1、The material receiving section at the tail is -23° downward, and the material is difficult to stabilize. It adopts a 65° trough angle sinking four-roller structure, which is conducive to the stability of the material and does not slide down.
2、The upper belt surface adopts 65° sinking idler group and 45° trough type idler group, without self-aligning roller group; lower roller group adopts 15°V type roller group, and also without self-aligning roller group ;The distance between the upper rollers is 1.5~2m, and the distance between the lower rollers is 3~4.5m.
3、The use of variable frequency speed regulation drive with feeder unit accomplished to recover energy from material's potential energy.
4、Adopt the structure of the upper and lower idler set inside the truss.
Technical Data Chart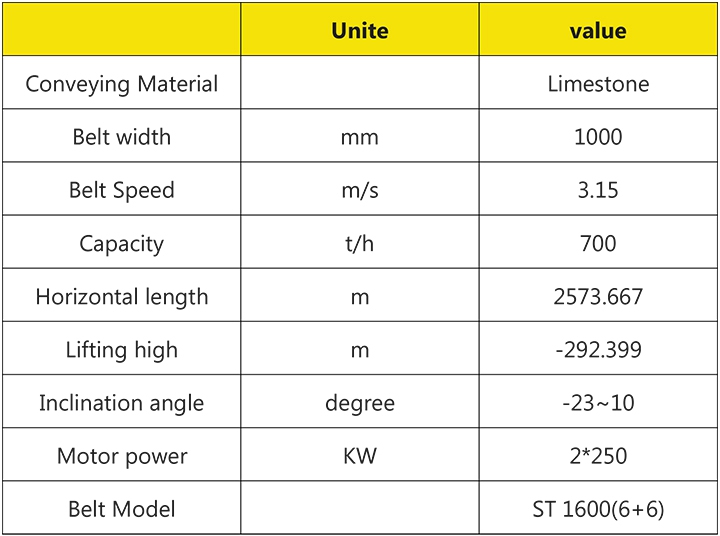 Live picture