The technical characteristics of the project Shaanxi Xixiang Yaobai Cement Co., Ltd. 2.8km long-distance curved belt conveyor are:
1、There are three horizontal turning sections, with turning angles of 17°, 9° and 21°. The 17° horizontal turning section contains a concave arc and a convex arc, and overlaps with the -19° downward movement.;The 9° horizontal turning section includes a convex arc section; the elevation layout has 12 slope changes, including 5 convex arc sections and 7 concave arc sections, and the operating conditions are very complicated.
2、The deep groove type idler group with five idler group structure solves the technical problem of horizontal turning at -19° downward and accompanied by the downward trend of limestone.
3、The use of variable frequency speed regulation drive with feeder unit realizes the energy recovery of material potential energy.
4、Integrated conveyor truss structure in the form of brackets.
Technical Data Chart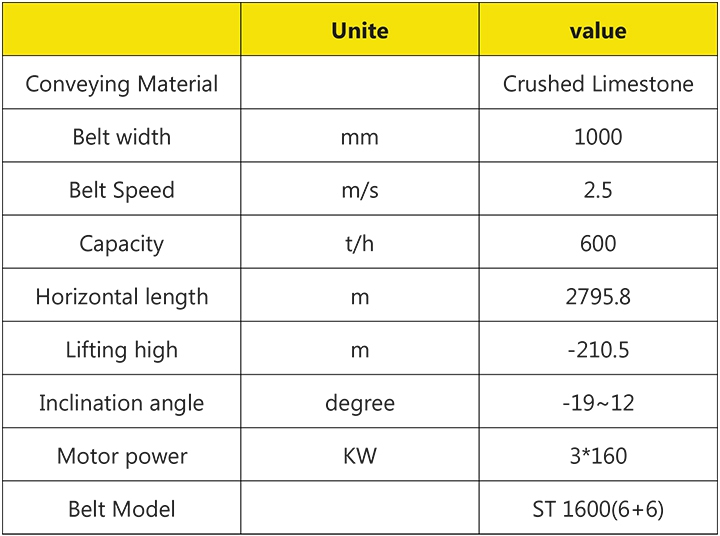 Live picture