Company profile
Sichuan Zigong Conveying Machine Group Co., Ltd(ZGCMC)was founded in 1966. In September 2003, it was a newly formed joint-stock enterprise that acquired the General Transport Machinery Factory of Zigong, Sichuan Province. The company covers 276 mu of land and has a total construction area of 120,000 m2. After nearly 50 years of efforts, it is in the leading position in the industry. Focusing on energy saving, environmental protection, and striving to become the industry leader, China is a very powerful transport machinery designer and manufacturer. Mainly engaged in the design and manufacture of general belt conveyor, tubular belt conveyor, bucket elevator, screw conveyor, curve belt conveyor, driving device and backstop equipment. It is one of the three major design and manufacturer of conveying machinery in China, and the largest design and manufacturer of conveying machinery in Western China.
Since its inception, Gongyun Aircraft has been committed to providing reliable and stable bulk transport solutions for customers, building a sound bulk transport equipment manufacturing system and a scientific and rational product chain. The products involve electricity, steel, coal, transportation, water conservancy, chemical industry, metallurgy, petroleum, building materials and other fields. Exports to India, Nigeria, Senegal, Pakistan, Indonesia, Laos, Vietnam, Malaysia, the United States, Mali, Myanmar and other countries have achieved good results, and created a number of "world first", "Asia first" and "China first".
With the cooperation of many universities and research institutes in China, we have achieved important results and good achievements in the research and manufacture of tubular belt conveyor and field curve belt conveyor, especially in the research and development of energy-saving belt conveyor system, field high-power long-distance conveyor system and low-pollution closed conveyor system.
In the future, the company will continue to rely on brand innovation, management innovation and technological innovation, regard employees as relatives, regard customer satisfaction as life, establish a scientific management system and product chain, build a national brand with strong market control ability and core competitiveness, and become clear property rights, clear responsibilities and powers. Modern bulk conveyor machinery manufacturer with scientific management and contemporary flavor and culture.
Company Vision: Industry Serves the Country and Creates World Brand
Strategic objective: to become one of the leaders in the design and manufacture of domestic material conveying machinery
Business philosophy: pragmatic business, honest business, mutual benefit and win-win situation
Talent Idea: Loyalty, Dedication, Unity, Innovation and Dedication
Salary and benefits:
The company adheres to the principle of performance-oriented, providing each employee with competitive remuneration, including basic salary, performance bonus and year-end bonus, project bonus and so on.
1. Handling five insurance and one fund and supplementary medical insurance;
2. Disbursement of household allowances;
3. Subsidies for travel home during the Spring Festival;
4, communication subsidies;
5. Free working meals; Free commuter buses to and from work; Free apartments for non-local College students;
6. Regular staff physical examination; Birthday Gold, etc. Traditional Festival gifts;
7. Providing travel subsidies for business trips;
8. Select and award outstanding employees and new recruits every year.
9. Enjoy national statutory holidays, marriage leave, paternity leave, maternity leave, funeral leave, etc.
10. Various kinds of corporate culture activities from time to time;
III. Learning and Development
1. The company has a systematic training system, including induction training, internship training, pre-job training, on-the-job training, rotation training, teacher-apprenticeship, foreign training, academic education and other training mechanisms.
2. We provide employees with systematic career development planning, vertical and horizontal multi-channel promotion channels.
Four. Demand major
Campus Recruitment Plan 2019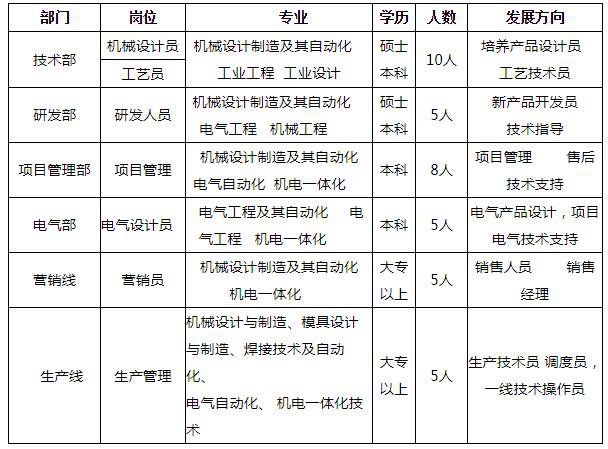 Five, recruitment journey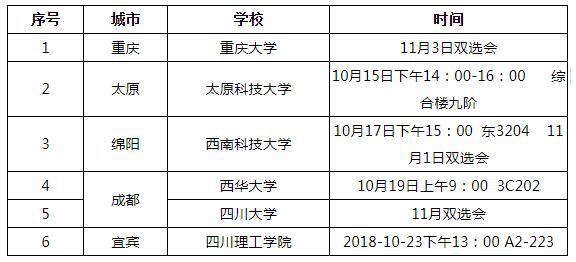 Six, recruitment requirements
1. Strong self-learning consciousness and team spirit;
2. Be down-to-earth, active and willing to grow from grass-roots training;
3. Able to work under certain pressure and be willing to work in manufacturing industry.
Seven. Recruitment process
Web-based Resume Delivery Campus Presentation Preliminary Examination Re-examination Signing Contract
Eight, contact mode
Company Address: No. 3 Fuchuan Road, Zigong High-tech Industrial Park, Sichuan Province
Company website: http://www.zgcmc.com/
Contacts: Mr. Xiong and Mr. Liu
Contact numbers: 0813-8233566, 18990068018
Recruitment mailbox: lyyj@zgcmc.com