Technical characteristics of project China Resources Lianjiang Cement Mine 4.6km long-distance curved belt conveyor:
1、There are three horizontal turning sections, the turning angle and radius are 3° (R2000m), 5° (R1500m) and 15° (R1200m) respectively. The horizontal turning sections do not include convex arcs and concave arcs.
2、The upper belt surface adopts the sinking 35° groove-shaped idler group with adjustable inner lifting angle, without self-aligning idler group; the lower roller group adopts 15°V-shaped roller group, and also without self-aligning roller group ;The distance between the upper idlers is 1.5~3m, and the distance between the lower idlers is 3~6m.
3、Adopting head double pulley and three frequency conversion speed regulation drive to realize controllable soft start and soft stop.
Technical Data Chart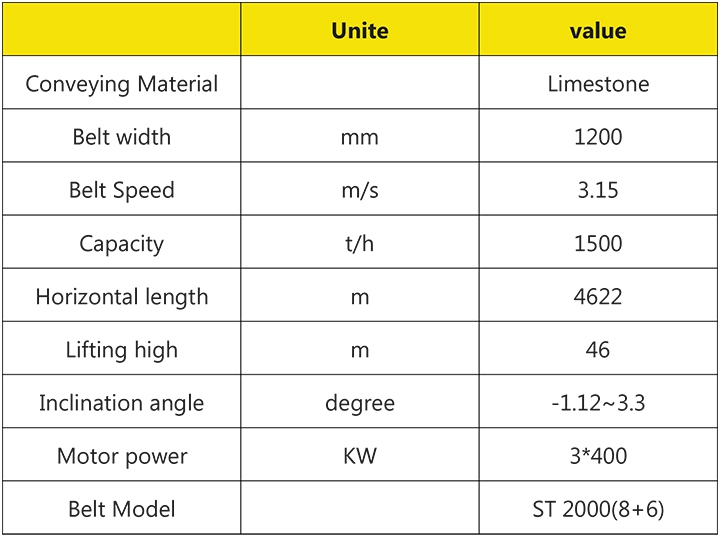 Live picture