China Shenhua Energy Group, Suizhong Power Plant Project, DG600 Pipe Belt Conveyor Characteristics.
1、Project Suizhong Power Plant Pipe Belt Conveyor is located at the south of Suizhong Power Plant, on the west coast of Liaodong Bay of Bohai Sea, starting at the dock of the sea area, connected with back side Belt Conveyor Maine system to form a terminal coal transport island.
2、The horizontal length of the pipe belt conveyor is 2785 meters, and the turning radius on the horizontal plane is 390 meters.
3、Low temperature weather mostly occurs from mid-December to mid-February, with the lowest night temperature reaching -23℃.
Technical Data Chart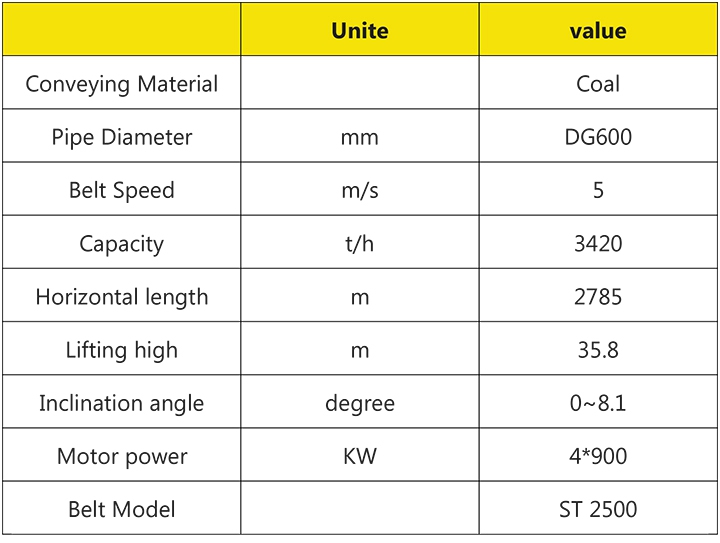 Live picture