Characteristic of Project 3.2km long-distance curved belt conveyor in Laos cement mine:
1、There is one horizontal turning section, the turning angle and radius are 32° (R2000m) respectively. The horizontal turning section includes 7 convex arc and 7 concave arc. Because it is close to the head, it is difficult to turn horizontally, and there are more ups and downs along the line.
2、The upper belt surface adopts a sinking 45° trough idler group with adjustable internal lift angle, without self-aligning idler group; the lower idler group adopts a 15°V-shaped idler group, and also without self-aligning idler group ;The distance between the upper idlers is 1.5~2m, and the distance between the lower idlers is 3~4m.
3、Adopt double head drum frequency conversion speed regulation drive, realize controllable soft start and soft stop.
Technical Data Chart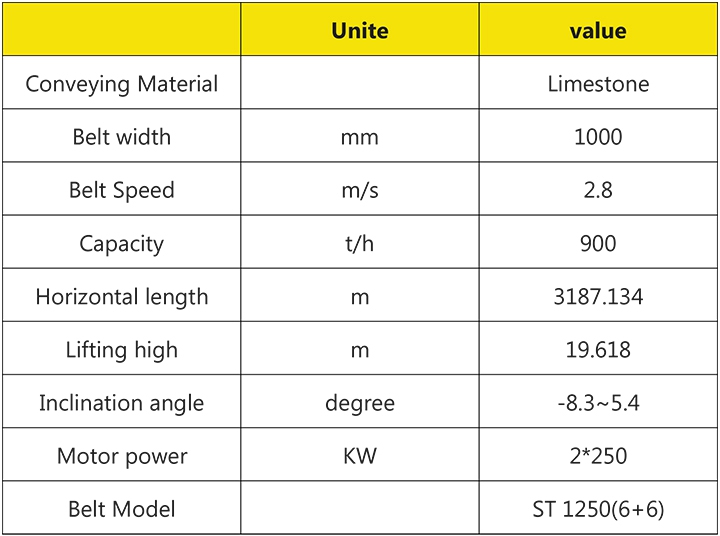 Live picture