Recently, the State Intellectual Property Office officially announced the assessment results of "National Intellectual Property Demonstration Enterprises and Advantageous Enterprises" in 2022. ZGCMC successfully passed the review and acquired the title of national intellectual property advantage enterprises.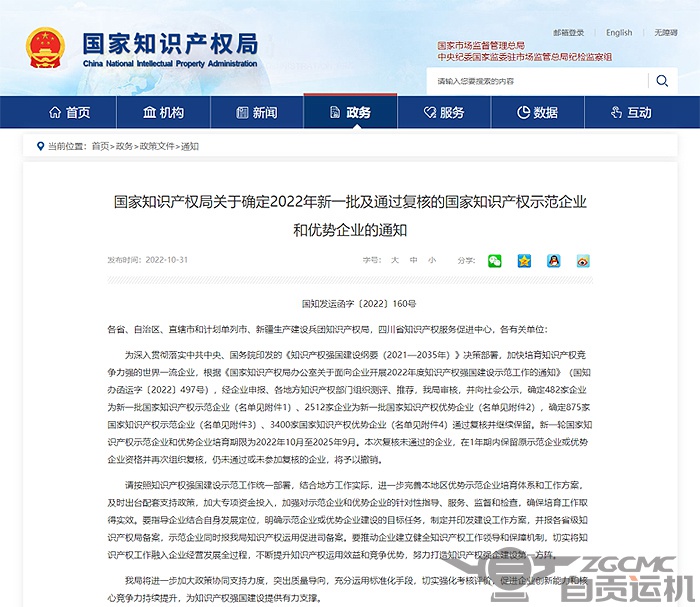 This year's selection of "National Intellectual Property Demonstration Enterprises" for the first time combined with the international standard "Innovation Management - Intellectual Property Management Guide", optimized and upgraded evaluation indicators, and used digital tools for evaluation, which is the honor and evaluation given by the state to the intellectual property management of enterprises.
This approval shows that ZGCMC's effective integration of intellectual property work into the whole process of enterprise operation and development after being awarded the "National Intellectual Property Advantage Enterprise" in 2017, continuously improving the efficiency and competitive advantage of intellectual property use, and striving to build a strong intellectual property enterprise.

ZGCMC will continue to promote the creation and application of intellectual property rights with brand innovation, management innovation and technological innovation, promote the continuous improvement of innovation capabilities and core competitiveness, and provide strong support for the construction of an intellectual property power.