Because of the hard working throughout the last decade, ZGCMC is listed at Shenzhen stock market (Stock name: Yunjijituan, stock code: 001288). ZGCMC become the first company in Zigong which listed on the domestic A-share main board in 2021.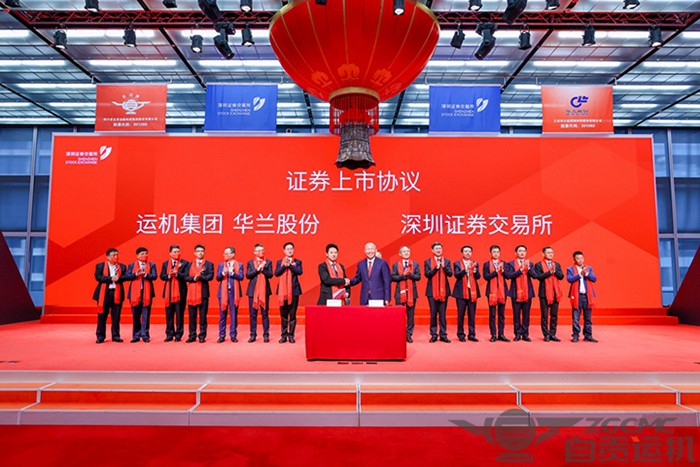 Now, on November 1, 2022, ZGCMC celebrates the first anniversary of the listing.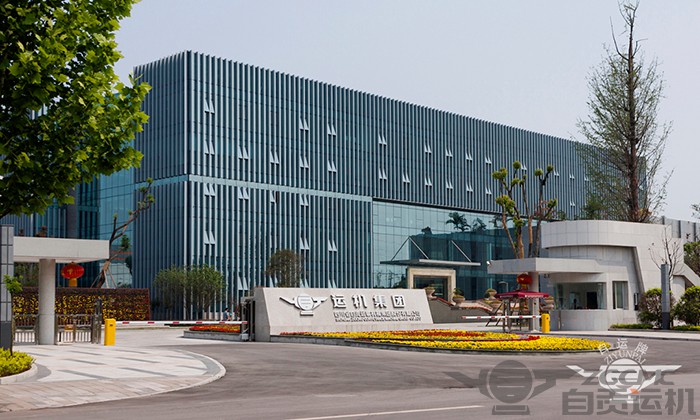 From September 2003, we born within the rapid development trend of Chinese economy, to the new journey of listing on the Shenzhen Stock Exchange on November 1, 2021. We will forge ahead in this great journey of reviving the Chinese dream with full of ambition.

Since the listing, the company has continued to develop and innovate, learn and progress, and move forward steadily during this year.
On March 30, 2022, the Zigong Science and Technology Bureau organized relevant experts to inspect the Zigong key science and technology plan project "Naturally Oriented U-shaped Deep Groove Angle Curved Belt Conveyor Series Development" undertaken by the company.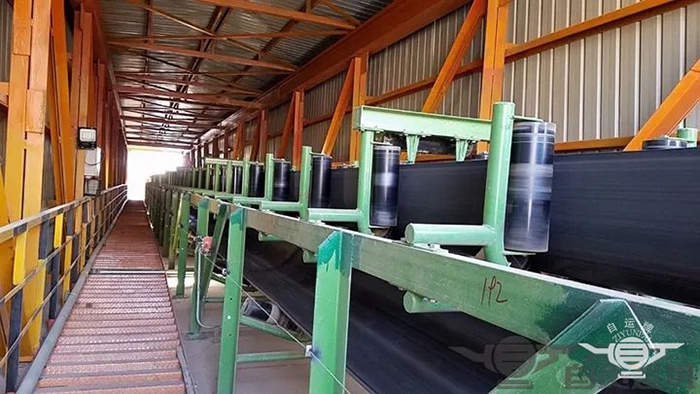 The U-shaped deep groove angle curved belt conveyor break through the technical problem that the conventional horizontal turning belt conveyor cannot make the small curvature horizontal turning. The company has fully understand the technical core of conventional curved belt conveyors (large turning radius), U-shaped deep groove angle curved belt conveyors (small turning radius) and pipe belt conveyors (smaller turning radius). The expert group agreed that since the project has been used and the owner acceptance has verified the technical reliability, the U-shaped deep groove angle curve belt conveyor reaches the highest technical level in belt conveying area.
On July 22, 2022, the 3rd Member Congress and Council of the 8th China Heavy Machinery Industry Association was held in Beijing through a combination of online and offline methods.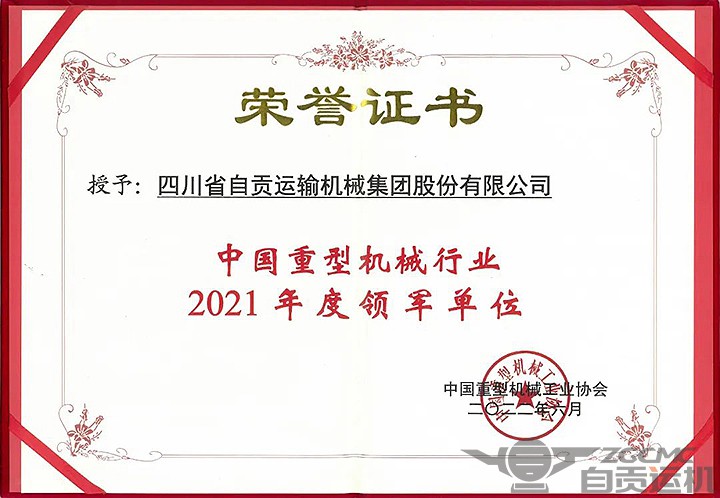 ZGCMC is listed among the "2021 Leading Units" in China's heavy machinery industry.
On October 14, 2022, the Zigong Industrial Development Conference was successfully held Mr.Wu Zhenghua, general manager of ZGCMC, won the honor of "Excellent Entrepreneur of Zigong City".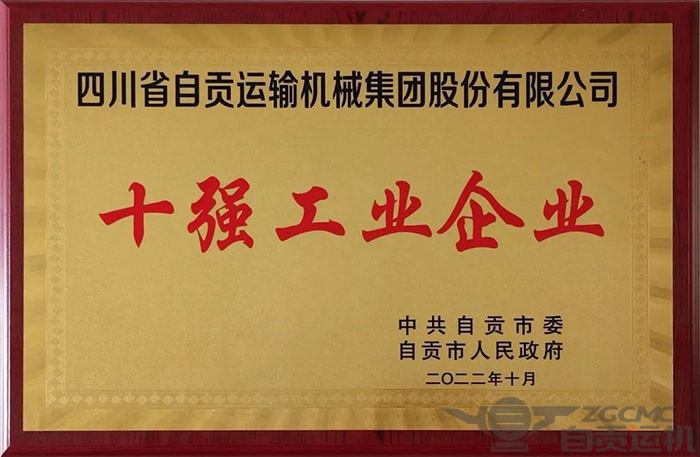 ZGCMC won the medal of "Top Ten Industrial Enterprises in Zigong City".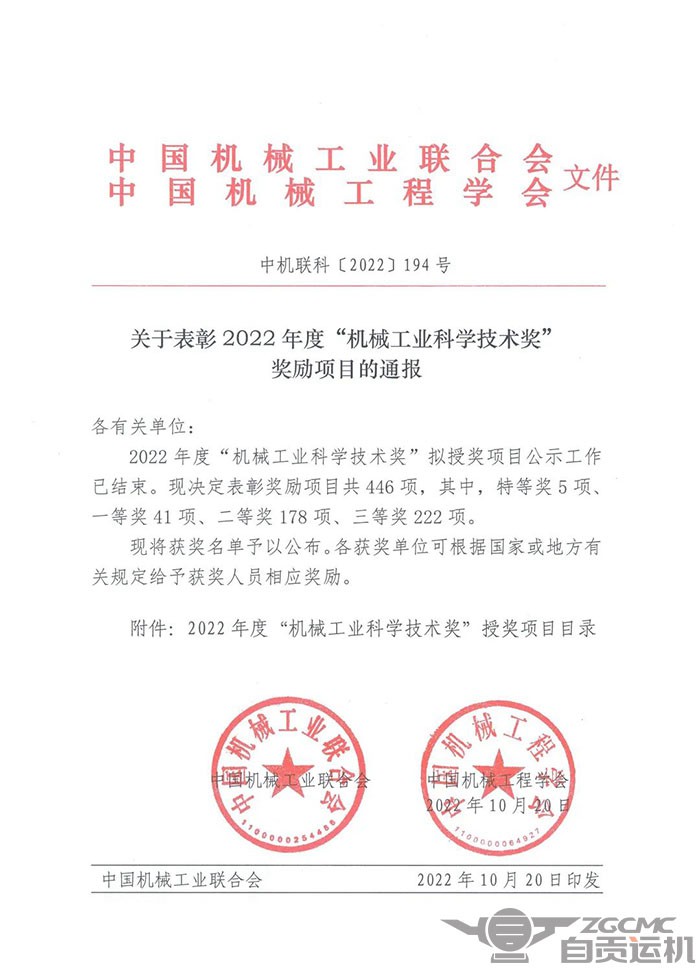 ZGCMC's project "Energy-saving and Environmental Protection Technology and Application of Ultra-Long Off-Road Belt Conveyor System" won the third prize of the "Mechanical Industry Science and Technology Award" in 2022.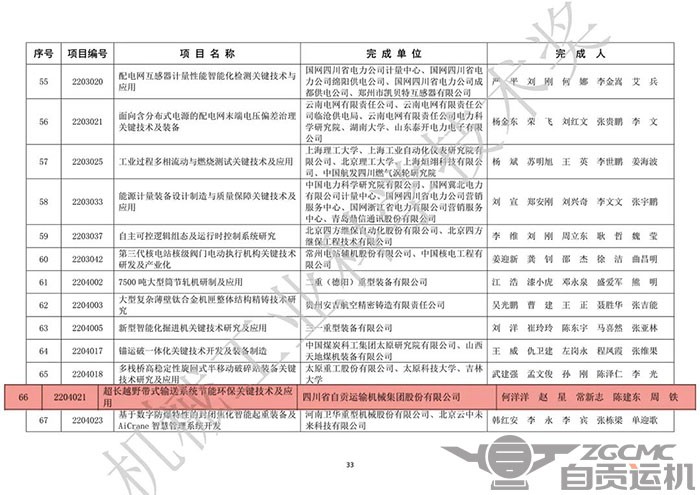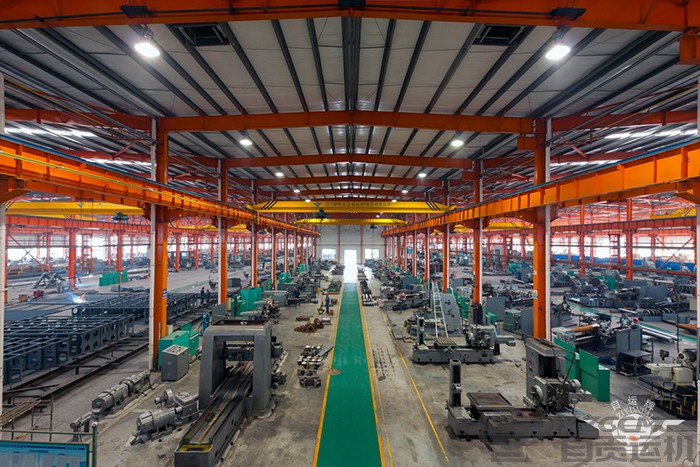 Since listed, we have continued to increase investment in research and development, expand core product series, improve product intelligence, and improve the localization of after-sales service. Employees move forward towards a unified goal, maintain their vitality forever, and repay the society with a grateful heart. Provide customers with a complete set of system solutions for high-quality intelligent conveying.

In the future, we will strengthen the foundation, continue to innovate, and continuously enhance company's strength and influence, and create more and better value for all investors, customers and employees!
To face the tide, rise against the wind and do not be afraid of challenge.