The Sichuan Provincial Department of Commerce and the Department of Finance, Customs, Taxation, Credit Insurance, Foreign Exchange and other 7 departments together, issued the "Implementation Plan for the Cultivation Project of 1,000 Key Foreign Trade Enterprises". It will continue to strengthen foreign trade, help enterprises solve practical problems, and continue to expand the group of foreign trade enterprises in Sichuan.
Recently, the Sichuan Provincial Department of Commerce has recommended and selected suitable enterprises through layers of recommendations, and classified and determined the enterprises to be cultivated. On September 28, the "List of 1,000 Key Foreign Trade Enterprises in Sichuan Province (First Batch)" was issued, and ZGCMC is listed in.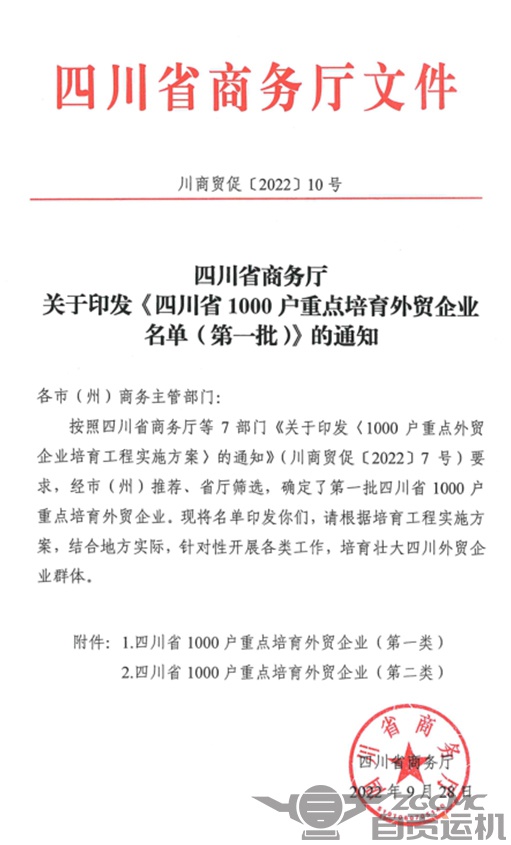 ZGCMC has always focusing to develop international market, and has achieved good results in foreign trade in recent years. In the future, ZGCMC will always focus on providing high-quality products and services, and actively respond to the government's call, implement the strategy to globalize, improve the level of opening to the outside world, and promote foreign trade. Make full use of the international and domestic markets and resources, absorb funds, introduce technology and management experience, and enhance international competitiveness.