Recently, the Sichuan Provincial Federation of Trade Unions issued the "Decision on Naming the Advanced Collectives and Outstanding Achievements of the "Five Small" Activities of Employees in Sichuan Province", and ZGCMC was awarded the Advanced Unit of the "Five Small" Activities of Sichuan Province. The project "Key Technology and Application of Ultra-long Cross-country Belt Conveyor System for Energy Conservation and Environmental Protection" jointly completed by company employees He Yangyang, Zhao Xing, Chang Xinzhi, Chen Jiandong, Zhou Tie, Tang Yong, Xia Haiqiang, and Lai Hongji won the "Five Small" Outstanding Achievement.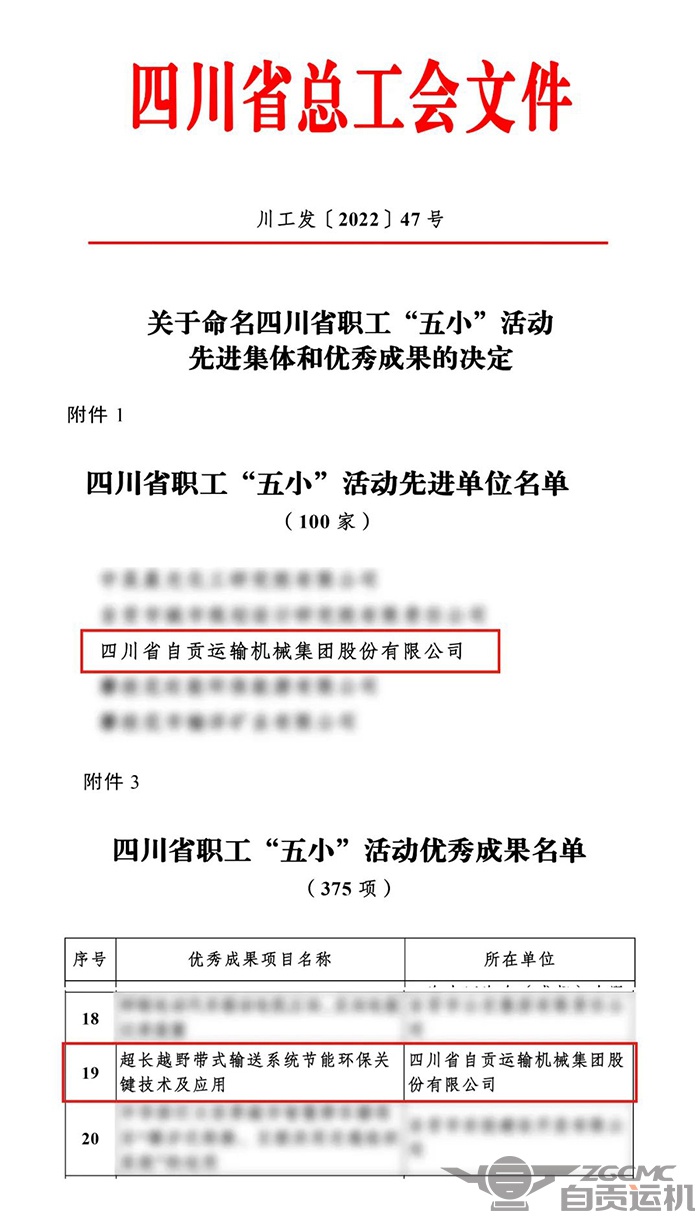 Implement the "five small" construction and cultivate the employees' quality'
ZGCMC pays close attention to the "Five Small" innovation work of employees, and continues to carry out various "five small" based on original innovation, independent development, digestion and absorption of imported technology, industry-university-research cooperation, and inter-enterprise technical cooperation. Activity.
Stimulate innovative activities and boost the company's development
Over the years, the company has paid attention to the development of the "Five Small" activities of employees. As always, it has driven the development of the enterprise with technological innovation, continuously increased investment in research and development, accelerated the introduction of talents, strengthened originality and leading scientific and technological research, and promoted the commercialization and industrialization of scientific and technological achievements. Improve the comprehensive strength of science and technology innovation, and seize the opportunity of the times to contribute to the cause of science and technology innovation in the hometown.