On the afternoon of September 3, Du Heping, vice chairman of the Sichuan Provincial Political Consultative Conference and a member of the party group, visited ZGCMC to investigate the epidemic prevention and control work and production and operation. Zeng Hongyang, deputy secretary and mayor of Zigong Municipal Committee, Xu Qibin, deputy secretary of Zigong Municipal Committee, Zigong Chen Yangjie, member of the Standing Committee of the Municipal Party Committee, Secretary General, Secretary of the Party Working Committee of the High-tech Zone, and other leaders participated together, and Wu Zhenghua, the general manager of ZGCMC, accompanied the investigation.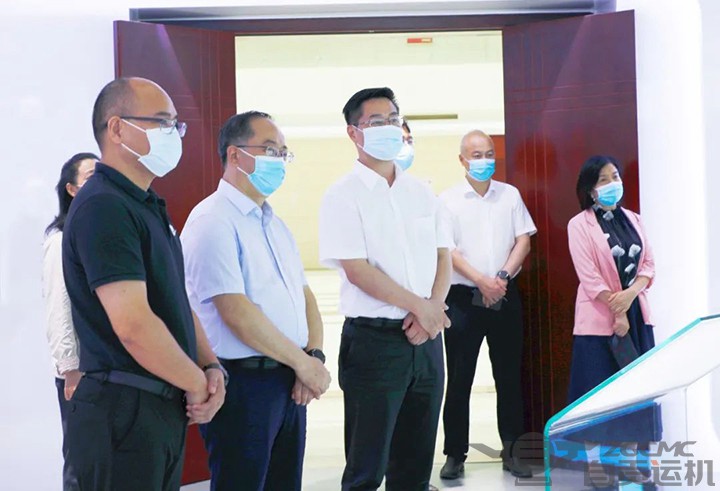 The research team visited the exhibition hall of the group. During the investigation, Chairman Du emphasized that in the special period of epidemic prevention and control, all relevant departments should focus on the needs and expectations of the enterprise, strengthen the cooperation between departments, and make every effort to ensure the normal production and operation of the enterprise, and continue to work hard. Help enterprises to relieve difficulties and provide enterprises with a better business environment. Chairman Du encouraged enterprises to strengthen their confidence, increase market expansion and product research and development efforts, focus on production and development, make full use of various policies that benefit enterprises, and simultaneously implement measures such as epidemic prevention and control and safe production. Prevent and resolve various risks in a timely manner to achieve both epidemic prevention and control and enterprise development.
ZGCMC will conscientiously implement various measures for epidemic prevention, do a good job in the investigation of people, materials and the environment, always tighten the string of safe production, and complete the goals and tasks with full power, and strengthen digital intelligent manufacturing, innovation drive, and improve core competition and inject momentum into local economic development.