"The 'Walking in China • Overseas Chinese Media Journey' aims to enhance international communication capabilities. China News Service seeks to deepen its connections with Chinese-language media from around the world. It organizes regular activities to address the needs of overseas Chinese-language media regarding news coverage on China's major events and hot topics. These activities involve bringing senior executives from overseas Chinese-language media to mainland China for on-site interviews and reporting."
On the morning of April 17th, a delegation comprising senior executives from 28 prominent overseas Chinese-language media outlets visited the ZGCMC to gain an understanding of the design, manufacturing, and foreign trade of bulk material conveying machinery in Zigong. Accompanied by leaders from the Publicity Departments of the Municipal Party Committee, Gongjing District, Da'an District, and Yantan District, as well as journalists from Zigong Daily, Zigong Radio and Television Station, Gongjing District Integrated Media Center, Da'an Integrated Media Center, and Yantan Integrated Media Center, the delegation received reception and guidance from Mr. Wu Zhenghua, the CEO of ZGCMC.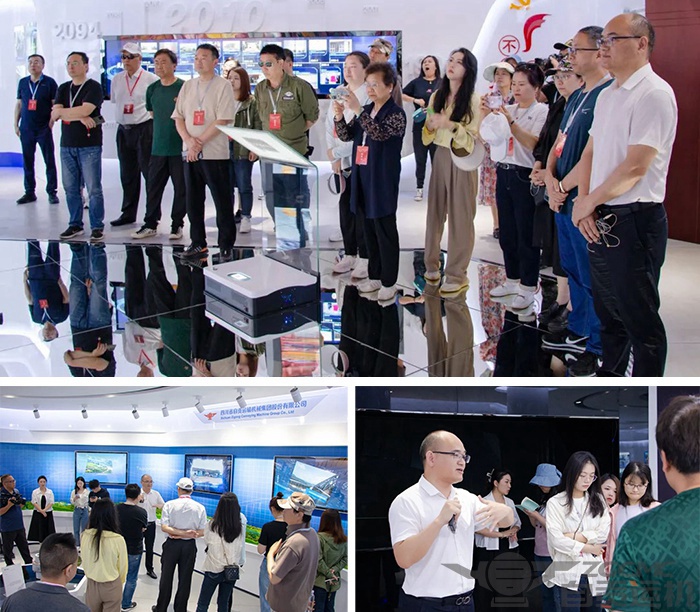 The visiting delegation arrived at the comprehensive exhibition hall of the Group for a tour. Mr. Wu Zhenghua provided explanations to the senior executives of overseas Chinese media, allowing them to gain insights into the development history and production operations of ZGCMC, specifically focusing on the design and manufacturing industry of bulk material conveying machinery in Zigong.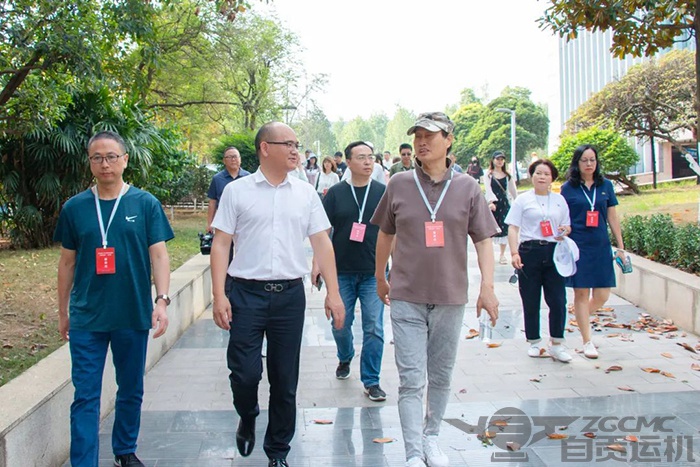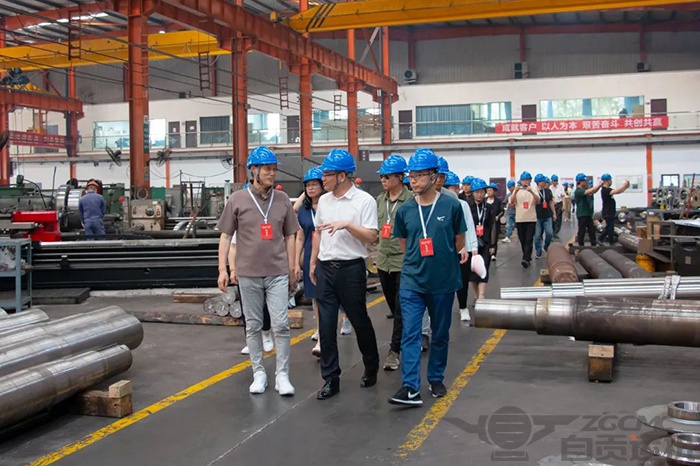 After visiting the exhibition hall, the visiting delegation, led by Mr. Wu Zhenghua, proceeded to visit the company's production line. During the visit, Mr. Wu Zhenghua specifically addressed the delegation's keen interest in ZGCMC's foreign trade situation, providing the following introduction:
Since its establishment, ZGCMC has been exporting its products to over 40 countries, including Malaysia, Serbia, Democratic Republic of the Congo, India, Indonesia, Nigeria, Senegal, Pakistan, Laos, Vietnam, the United States, Mali, Myanmar, and many others. The export volume has been increasing year by year.
The company's management is actively seeking new growth opportunities as part of its strategic plan. Firmly grasping the opportunities presented by the "Belt and Road" initiative, the management is committed to providing advanced, efficient, and environmentally friendly conveying machinery equipment to multiple countries and regions. The goal is to gradually enhance the global industrial chain layout.

Adhering to the core values of "customer achievement, people-oriented, hard work, and co-creation for mutual success," ZGCMC wholeheartedly welcomes friends from all walks of life, both domestically and internationally, to visit and provide guidance. The company is committed to sincere cooperation and collaboration.