"The dream of the labor and departure machine of the condensate building machine"--Celebrating the "51" trade union activities
In order to celebrate the "51" Labor Day, singing "The glorious work and creating a great theme", on the afternoon of April 30, the trade union of our group company carried out the theme of "51" commendation meeting and fun activities, which recognized our company's "trade union activists", "excellent trade union workers", "Advanced Unit of trade union work". At the same time hope to be recognized advanced to continue and carry forward the advanced exemplary role, to master the sense of responsibility, full of enthusiasm for work, high morale to lead the vast number of employees in their respective jobs to make positive contributions, for the company to achieve the goals of the achievement.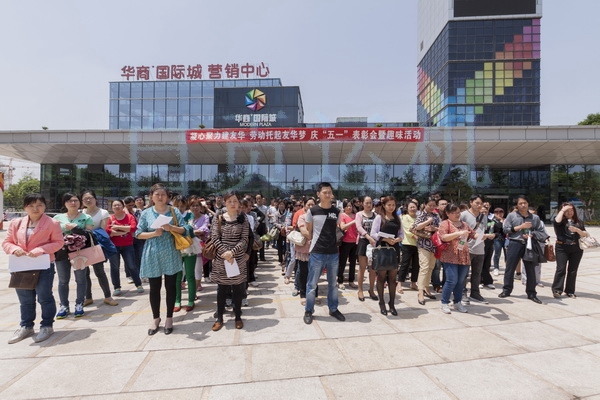 Then from the company's eight teams, nearly 200 employees participated in the "Face the ball face relay race", "Love Delivery Race", "continue to carry the game", "Kangaroo head-on jump", "drunken book relay" and other five items of fun activities, the contestants collectively show their skills, strong team spirit and collective sense of honor, Let the atmosphere tense and not crazy, fierce competition without losing the general, although there is the pain of falling, defeated sour, but laughter overflowing with the whole arena, the activities of the team played out of style, the level of the game, the team's wonderful performance, so that all the people present harvest joy, but also harvest happiness!